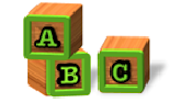 Last week, BrightTALK's Kathryn Kilner, David Kreitter and Jon Brink presented "The ABCs of Webinar Leads" as a part of the BrightTALK Academy series. The roundtable discussed the fundamentals of driving quality webinar leads and best practices for passing relevant leads to sales and following up on them from the perspective of sales and marketing.
Here are some highlights from the presentation and some additional resources on the topics presented in it.
Audience By Community – Create a destination for your thought leaders to consistently add content that they can embed to extend the reach of your online community.
Draft, Execute, Fulfill – Draft an abstract of your webinar that communicates the value it will provide. Execute campaigns to promote your webinar using email, social media and co-marketing affiliates to fulfill specific lead goals.
Generate High-quality Insight – Identify where your audience is registering and track the performance of your promotions to determine where to invest your resources.
Just Killer Leads – Utilize demographics, viewing and engagement data to identify quality leads that are ready to be passed to sales.
Manage Nurturing Opportunities – Create a process for nurturing leads including post-event follow up, on-demand assets, and drip email campaigns that encourage additional engagement.
The Post-Qualification Relay – Pass leads to sales at the optimum moment and establish an efficient communication system between marketing, demand generation and sales.
Sales Tactics – Build relationships to help you close business by cultivating trust throughout the process of establishing rapport, analyzing needs and overcoming the objections of your potential buyers.
Understanding Viewers – Use insights such as engagement data, personal research and needs analysis to facilitate the sales process.
Webinars: The X-factor that Yields Zillions – Webinar leads hold the promise of a shortened sales cycle, which creates time for developing more opportunities resulting in more closed business.
We hope you find these webinars and blog posts helpful and that the ABCs help you remember the fundamentals of creating a comprehensive webinar program.