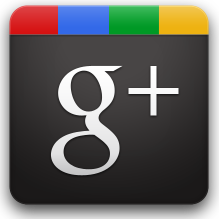 Marketers familiar with the mantra "content is king" are creating content at record speeds. The Internet is constantly being updated with new "tips" and "how to" articles aimed to capture readers attentions and bolster search numbers. A lot of businesses struggle with the challenge of creating all of this content and then delivering it to an audience that is genuinely interested. Google+'s Pages option provides marketers with a new tool for distributing content. The circles feature enables these marketers to segment, making targeting a specific audience for relevant content as easy as drawing a circle.
Ensuring that your content is relevant and targeted is essential to achieving high click-through rates and conversions. Google+'s platform is built for targeting through the circles feature, which enables you to tag contacts to a named group or "circle." With this relationship organization tool, you can take a large library of content and spread it to the segment of your audience you want to reach, allowing you to separate what you want to share with specific individuals or groups. Creating specialized circles and distributing content specific to these circles helps give your audience only information that interests them. This will increase the likelihood that they will engage with your brand.
This segmenting technique is especially important for mediums such as webinars, where nurturing a relationship with your audience is key. Creating an informational and interactive experience that keeps consumers engaged and coming back for more is a phenomenal way to create a relationship with potential buyers. Webinars have become an asset that many B2B and B2C companies are using to share their expertise. Preparing and presenting a well-crafted webinar targeted at a specific audience can engage prospects and build your pipeline.
BrightTALK Channels are particularly suited to helping you build a targeted audience because they provide a destination for you to present from as well as a place for your audience to view your content designed for their interest. They capture all registration information in one place so that you can analyze the demographics of your group and encourage registrants to attend through automated emails. This allows you to reach out, engage and be heard. A single sign-on makes it easier for registrants to access content at a later date and features such as embedding, sharing and polling deliver a customized and personable experience.
Every time a piece of information passes through a potential buyer's social media or web feed, via Facebook updates, tweets, searches or Google+ posts, the individual processes it relevance. If you inundate these feeds with irrelevant information, you will eventually be ignored or even blocked or unfollowed. While content distribution is the key to engaging audiences and increasing search rankings, targeting a specific audience is also paramount. So get a Google+ page for your business, create your circles and start distributing!